Mango Mango's Caribbean Grill & Bar
Mango Mango's Caribbean Grill & Bar is an independent, family owned restaurant serving up
unique flavor profiles with a tropical flair in St. Augustine Beach, FL. The client's primary goal is to expand,
opening new locations in the state of Florida by seeking out potential investors in the business.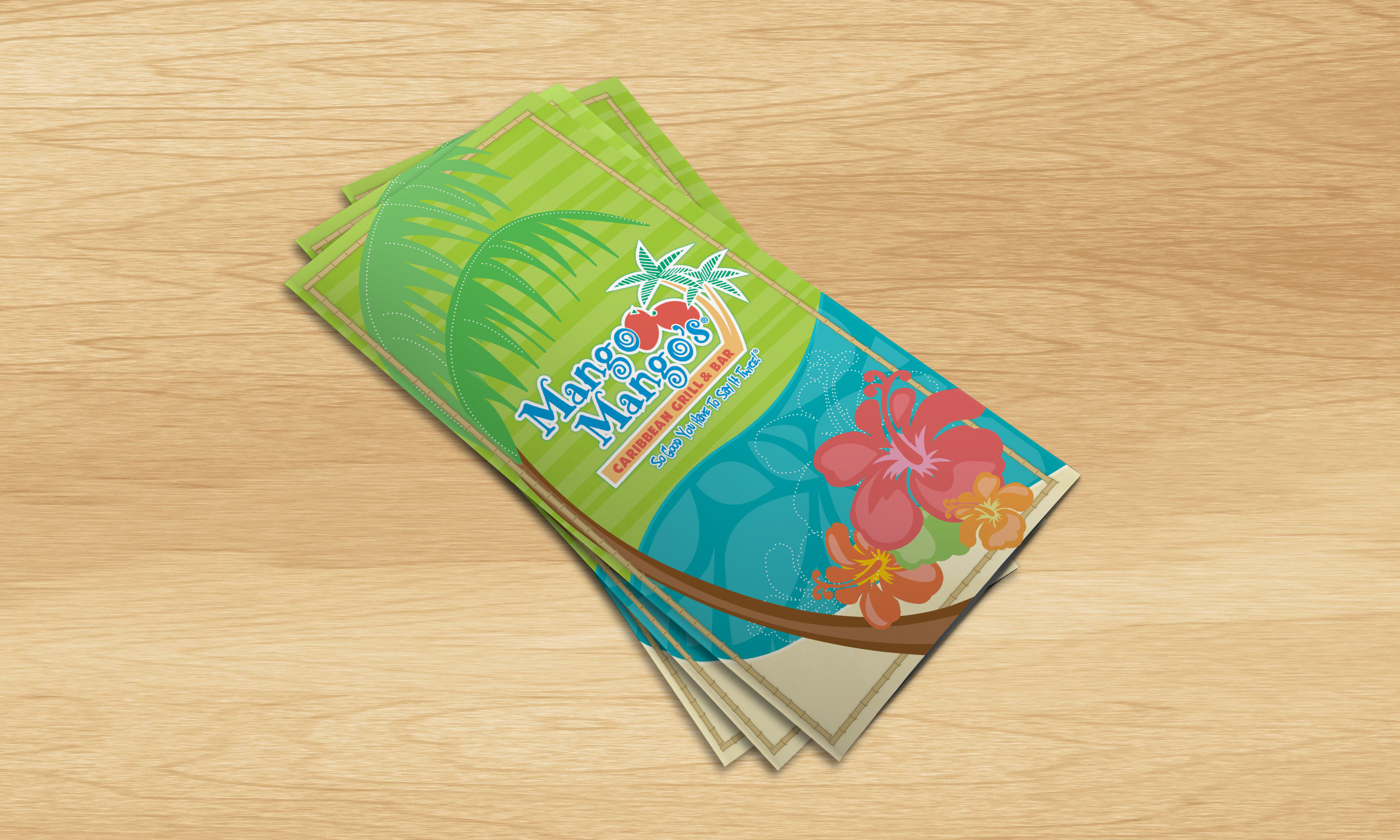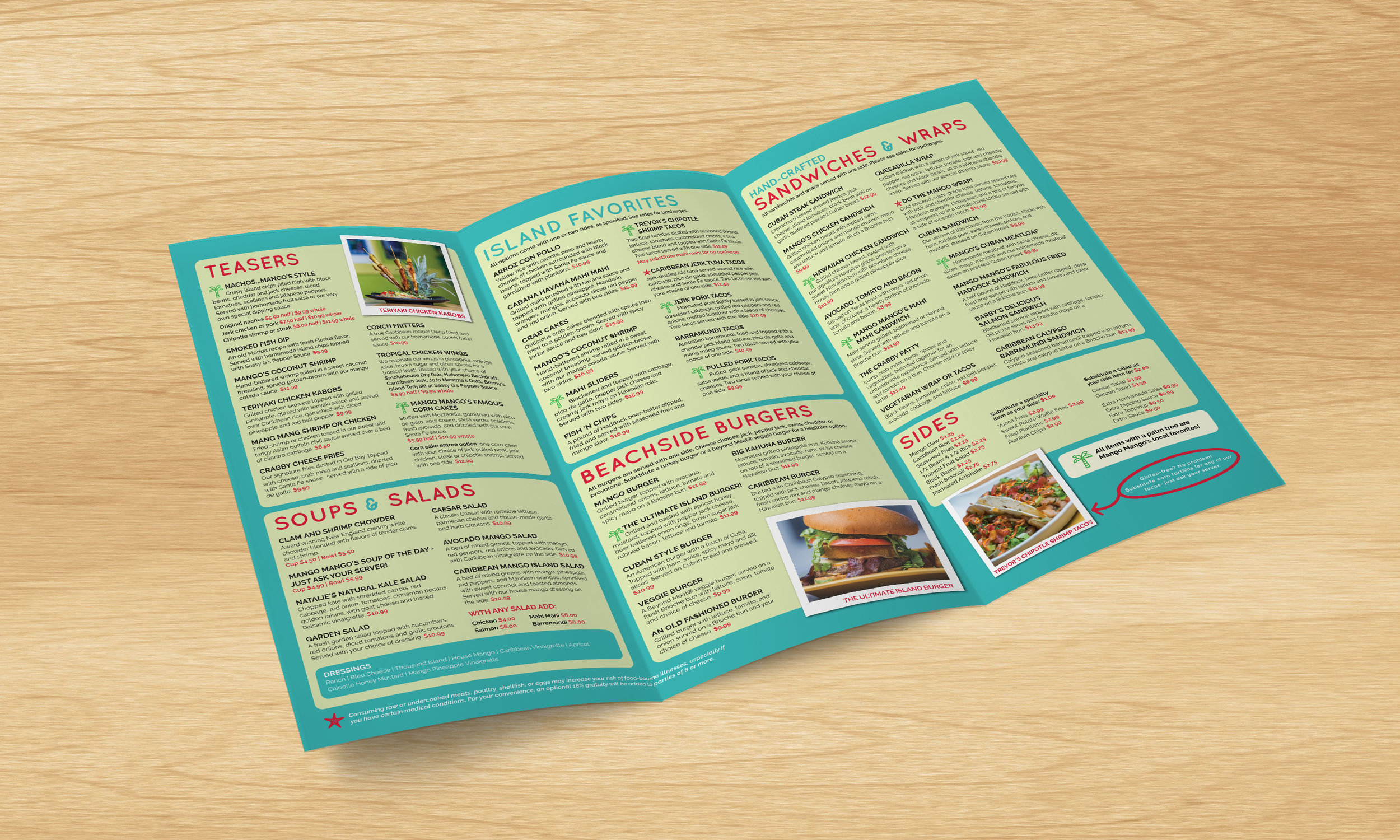 Before approaching potential investors, the restaurant's food and beer menus
required an update in terms of typesetting, photography and copywriting while maintaining
the client's current brand, as to attract loyal existing customers to the idea of investing.
The client also elected to advertise investment opportunities to the public through the use of print
advertisements and direct-to-customer print advertisements. It was recommended that the client place
print advertisements in publications to be distributed to wealthy neighborhoods in the St. Augustine Beach
and Ponte Vedra Beach areas. It was also recommended that collateral be placed into the hands of customers
visiting the existing location to target potential investors that were already familiar with the brand.