Void Magazine
Below is a sample of various articles created over the course of my editorial internship
with Void Magazine. I also have published print pieces in the publication from my
time spent as a staff writer after my internship concluded.
Artist Profile: Drew Miller
If one were to wish to speak with Andrew Miller, St. Augustine resident, cinematographer, and "moment-preserver," his website would provide his contact information paired with the suggestion, "Let's drink coffee."
And drink coffee you will.
Sitting across from Andrew at a local cafe, about 20 minutes have passed when Miller finds himself peering above the rim of an empty mug. Sheepishly, Andrew questions if he might go get another cup. In a flash, he's out of his seat to retrieve a fresh cup, revealing mustard yellow socks peeking out from underneath his cuffed pants. Andrew returns with a fresh brew and a wide grin.
Despite being visibly over-caffeinated, it appears as if everything with Andrew is done with ease. He greets all those around him as if they were old friends and is notably calm when speaking. The confidence and ease of Andrew's personality permeates into his works as a whole.
"I strive to form some type of authenticity. I think being close to your subject helps. When that love and attention is there, then it's going to show in the clips. They're going to give you access and be vulnerable to you," Andrew said.
One of Andrew's more recent pieces titled "Surfer Saltado," documenting surfer Justin Quintal and his journeys in Northern Peru, has been gaining some well-deserved attention. Between Justin's effortless, smooth style and Andrew's ability to see the innate beauty in his surroundings, the piece is captivating.
This past year, Andrew ventured to Charleston, South Carolina to participate in the inaugural Carolina Surf Film Festival. Andrew had trekked up the coast to camp with girlfriend Lisa Autrey in their newly purchased van and catch some waves along the way. Andrew admittedly did not truly have any intention of winning an award at the festival.
Andrew made his way back to St. Augustine after winning Best Picture in the short film category of the festival, yet the journey to reach this level of achievement was not an easy one. Andrew and Justin were met with several challenges during the course of their adventures in Peru.
"Murphy's law was in full effect. Things weren't as perfect as we thought they would be. My camera gear got lost so I had to stay in Lima and Justin's boards didn't arrive," Andrew said.
Good company, good waves and good community is what allowed for Andrew to make "Surfer Saltado" a success.
"If you've ever met Justin, he's a wonderful person. When you're traveling in 2nd and 3rd world countries, you want someone you trust and someone you get along with," Miller said.
Andrew admits that he would not be capable of thriving in his profession without the aid and guidance of other talented individuals. While attending Flagler College, Andrew sought out an internship with Dustin Miller, fellow filmmaker. Dustin has worked with surfers and companies including Craig Anderson, Monster Children, Dane Reynolds and more.
"You should always have mentors. When you're trying to reach your goals, you need people there to show you how it's done. We're not reinventing the wheel, we're just trying to perfect our own craft." Andrew said. "Dustin takes so much care and pride in his work. He's a bit of a perfectionist but that's wonderful to see someone who's dedicated to their craft."
Andrew began working with Dustin and fellow cinematographer Eric Hires while finishing his degree. Perhaps the reason why Andrew has been able to succeed is his ability to learn from those professionals which he admires.
"Eric Hires. He just gets shit done, whether he's producing or operating a camera. That kind of energy, onset or when you're traveling, helps. It's just good to have someone who makes sure that everything is going to get done. And he's got an amazing six pack and he can grow a great beard so that's always a great thing to have around," Andrew said, clearly respectful of his peer's talents.
Along with the help and advice of his peers, Andrew has created countless beautifully shot pieces. Recently, Andrew went back to his home with director, Trey Edwards, to Lake Wales in Central Florida to shoot "I was a skate rat." Though Andrew didn't return home with any expectations for the piece, Andrew regards the film as being one of his favorite pieces. The footage was shot at a local skateboarding event over the course of two days, and the duo edited the film for about four months on and off before revealing the final product.
"'I was a skate rat.' gets back to the core of what skateboarding is. The community is really open to anybody, as long as you're there and as long as you're showing up, they are pretty inclusive. I just think it's an honest piece," Andrew said. "I like to connect the human element of life in any activity. I like to bring those raw moments to life."
This is the reoccurring theme that is present in all of Andrew's works as a cinematographer: the honesty. Even when doing commercial work, Andrew finds a way to focus on the people and the strength of a story.
Looking toward the future, Andrew is currently working on a documentary with Dustin and Eric about the story of the band Anberlin. The group has been playing music together for the last 15 years, and the piece will be documenting the group's last day together as a band.
"I never starve for inspiration because even when I see someone walking down the street and see that they have a story to tell or when you see graffiti and think that it's rad or I see a group of friends together I wonder what they are all up to. People in general are interesting," Andrew said.
"I don't think that I'm ever going to stop shooting video because it's really what makes me excited, and as long as I'm being challenged and have a camera in my hand, then I'm reaching my goals. It's not that I want to get an award or be well known for this, it's something that I truly enjoy doing and that I want to continue to do," Andrew said. "When I was in 6th grade, I was pretending to be a cinematographer and I'm still pretending. I just have nicer equipment and a black shirt."
After about his third cup of coffee, Andrew has to depart to begin working on the rough cut of the Anberlin documentary. With his familiar warm smile, Andrew departs, revealing those stylish mustard yellow socks.
More Void Magazine Articles

A Seaworthy Renaissance Man: Joey Corrado saves lives, creates beauty
On game day Captain Jim Gardner taxis fans from bank to bank to The Bank
New dog-centric bars have folks trading the wing-man for the wing-pup
Mourning the Loss of Surf Spots of Yore
35 Under 35: Jason & Jerry Rodriguez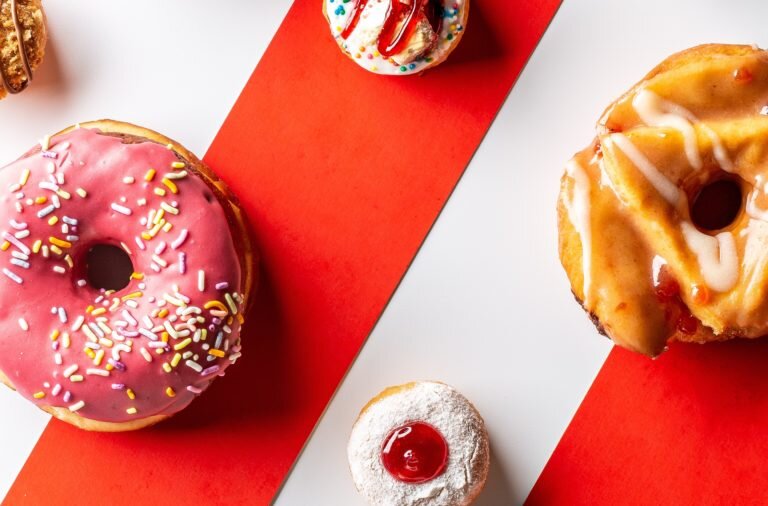 Bold Bites: Donut call it a comeback
Rad Pad: A St. Augustine Tiny Home
Surf Therapy: For Mental and Physical Wellness, Just Add Water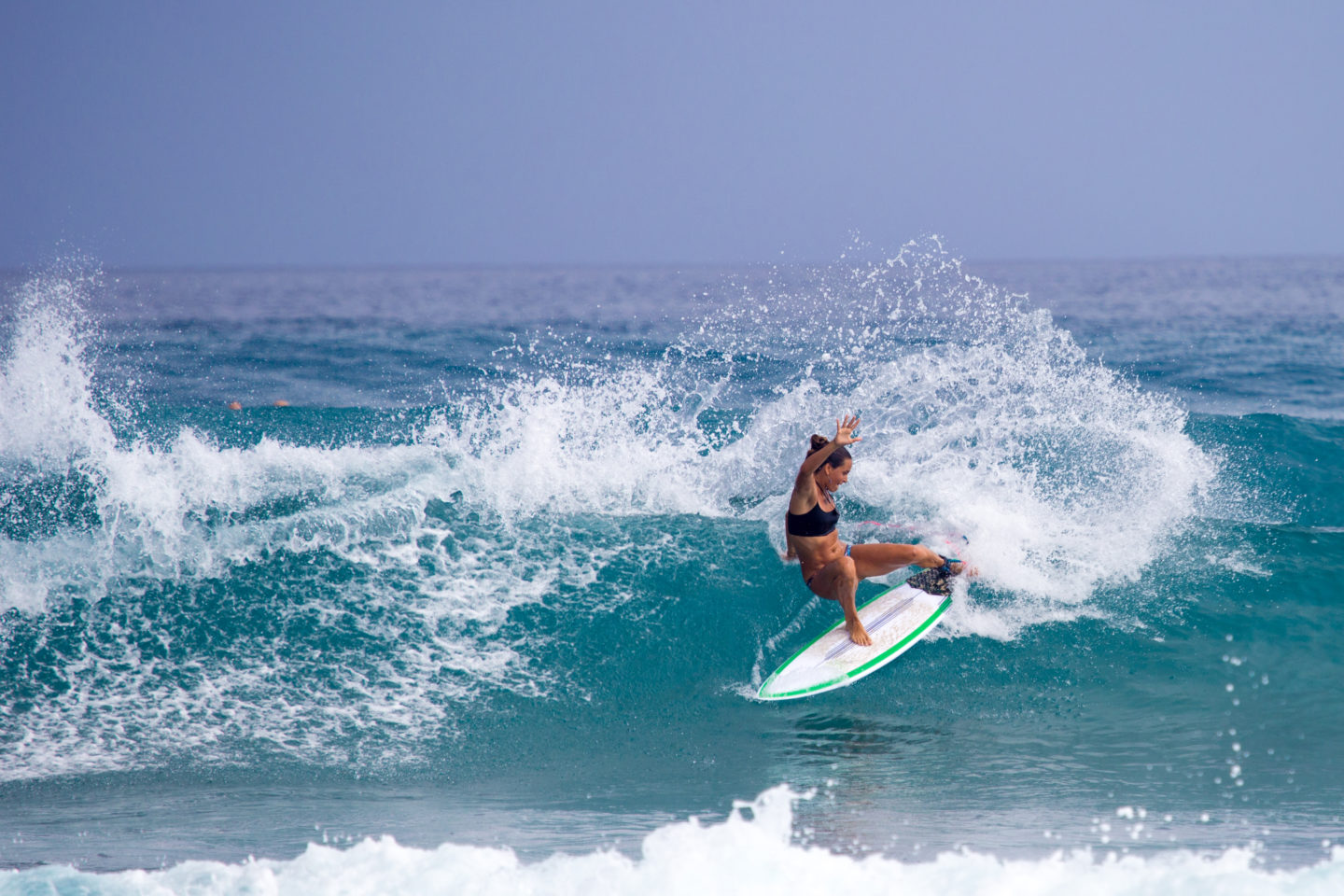 Nomadic Surfer Jazmine Dean and the Peaks and Valleys of living the Van Life
Movers and Bakers - Community Loaves
Surviving the Summertime Flat Spells
Rad Jobs with Steve Meehan